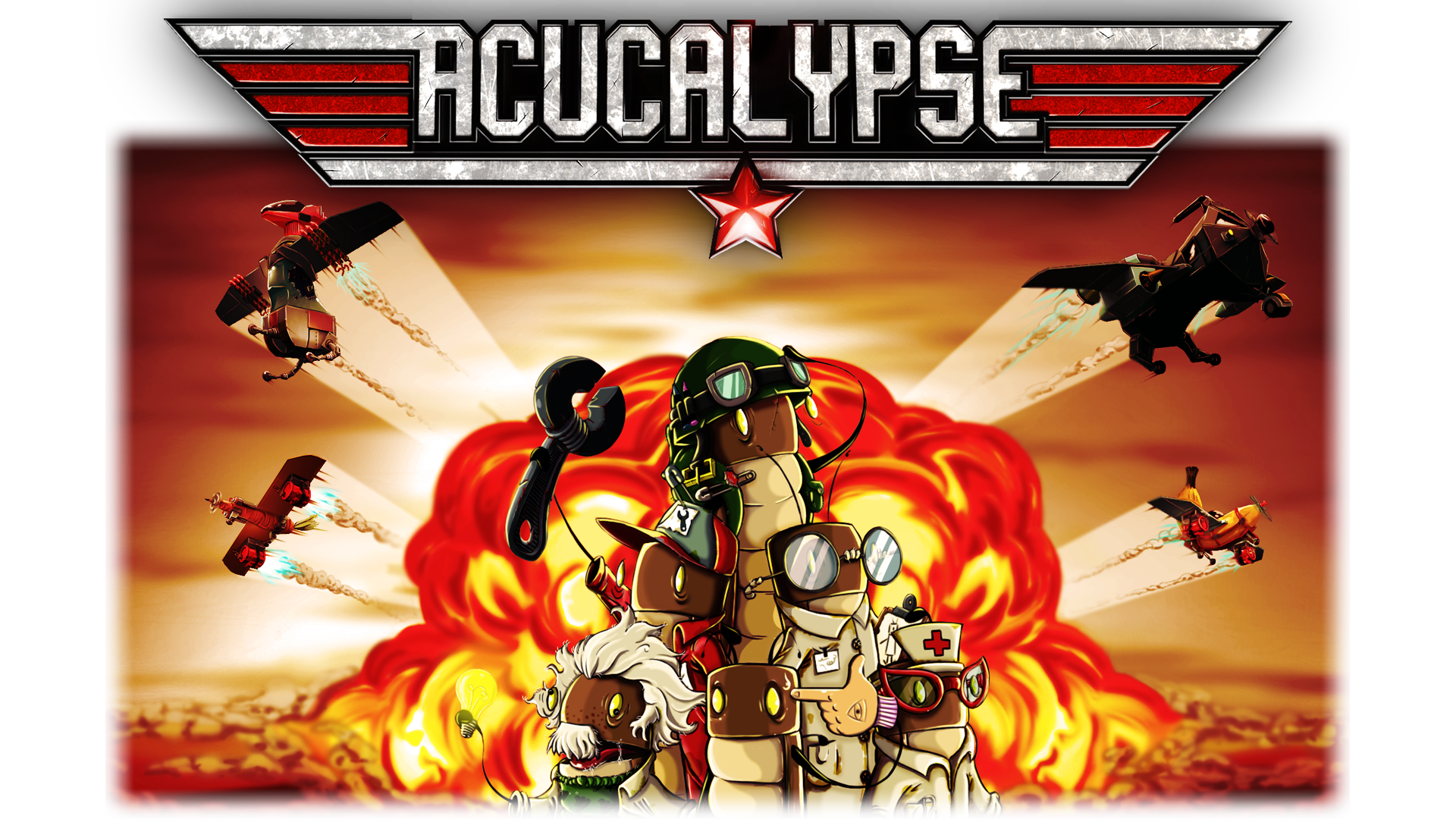 Acucalypse (Early Access)
Hello Hoomans!!
We are very happy to announce that our game is available for purchase on Itch.io! We really wanted to support this platform and community!
We also wanted to introduce ourselves to the Itch.io community so here is a bit of our history for you to know more about us.

- The History of Trifulca Force: -
---------------------------------------
2012-2013: What if…?
A group of friends and colleagues for diverse circumstances ends taking a Master's Degree in Videogame Design, Art, and VFX.
A year before, a friend asks about the possibility of porting a (well-known for us) board game created by his brother to Steam. It is pretty obvious to us that is a very interesting project that matches perfectly with Steam platform/audience.
November 2014: Epic news!
The team starts to make little steps towards the goal, without very nice results because of the constant clash between our own life with the project. This will be the dynamic until August 2015, when something magical happened: a wild investor appeared! And with Millions of € in the pocket!
Everything changed in a second. We started planning the project, making the business plan, defining the business model, documents, bureaucracy and more documents. But after a few months, everything went south after the passing of an investor's family member.
2016: So, what now?
Thanks to the impulse of the previous investment opportunity, we kept working. It was time to change the project and think about anything doable with the few resources we had. From all the concepts we propose, we choose this one. It was the one we though might fit better with Steam platform/audience. And that is how Acucalypse A.K.A "project bunker" was born.
Work began slowly with only art and design teams on board. After few months trying to bring in a programmer on the team, the team started to wearing away and decided to search for investment.
2017:
Speaking with banks in early 2017 and seeing our future darker than black, a family founding opportunity appeared.
Mid-2017, New kid on the block, Trifulca Force:
Trifulca Force sees the light in mid-2017 and thanks to this investment we could even afford looking for a programmer! He will be the one and only formalized worker in the company to this day and almost every cent goes to that cause.
In October 2017 some of us left our jobs to apply 100% of our efforts to this project, dragging girlfriends, wives, parents and some friends on the process. Few months later we have the Early Access we present you today.
The Acucalypse!:
What to say about Acucalypse… Try mixing in your brain Fallout Shelter + Worms, stir well with an UE4 Custom Engine and add 2 tons of Destructible Meshes. The results will be, at least, interesting.
Build and manage your bunker, craft planes & bombs and attack your friend…emies! Different kind of bombs with different effects (fire, acid, explosive, drills…) for different types of part-made planes with the only goal of BOOOOMBing your foes.
The present:
Acucalypse came out on Steam Early Access this April 26! The plan was to release the foundations for the later development. This Early Access comes with a single player mode against the AI.
The future:
We plan to develop a 1vs1 online mode, a campaign mode, multiplayer maps and a ton of new features (like the ability to expand rooms or place room's assets freely, giving a personal feel of each bunker for each player).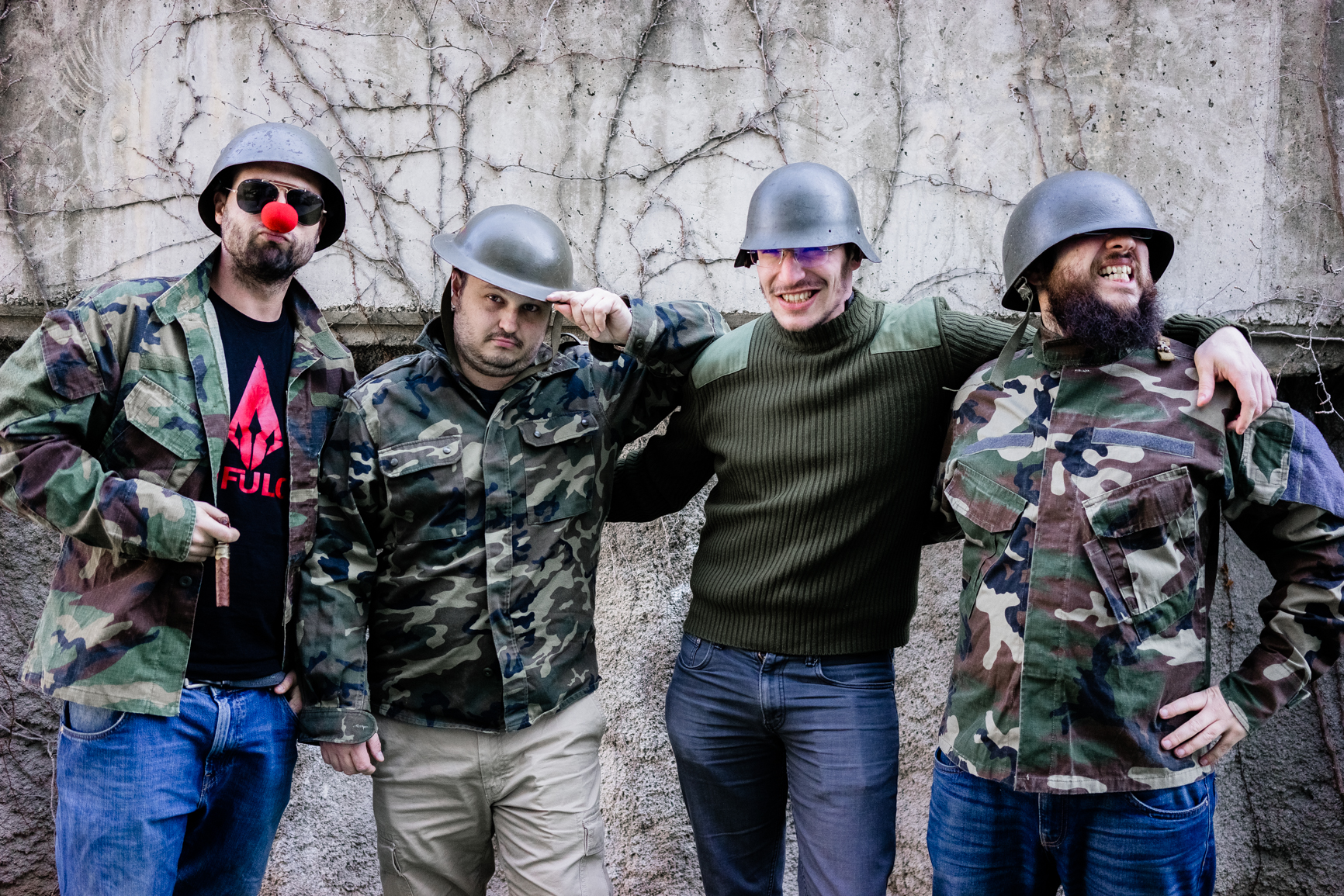 We hope you enjoy our first game and give us some feedback! See you soon!


( ^__^)/
Get Acucalypse (Early Access)